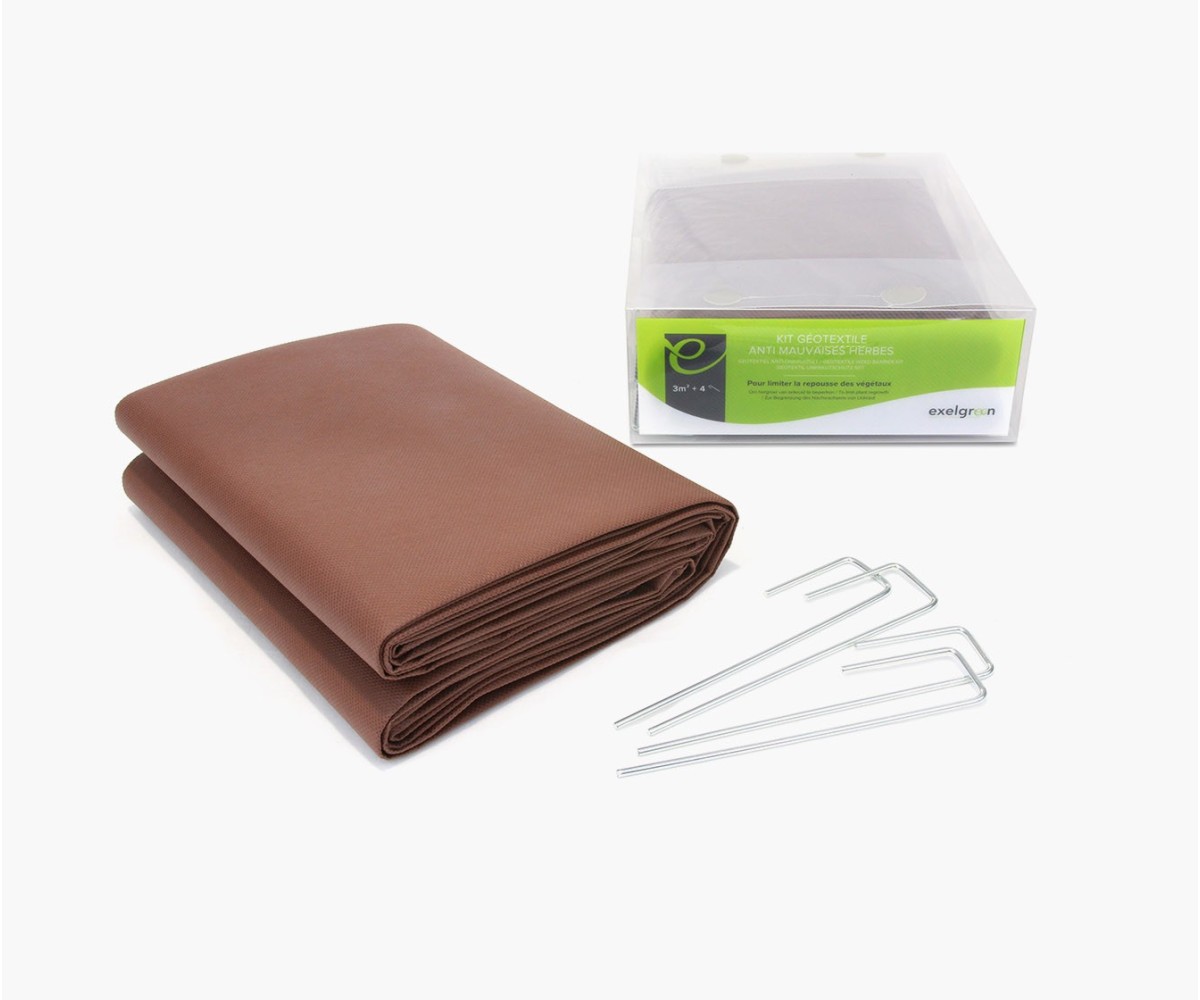  
Geotextile kit 3 m²
The 1m x 3m geotextile kit is ideal for small installation areas. Easy installation with the 4 staples provided. It prevents weed growth and facilitates rainwater drainage.
EN SAVOIR PLUS
Préparation :

Jonction :

Fixation :

Outils :
Sol meuble :

Sol dur :
Kit composed of a brown geotextile 1m x 3m and 4 galvanized staples. Ideal for small areas, easily install this geotextile before installing your artificial grass. In non-woven 120g / m², the geotextile shades the sun and prevents the resurgence of weeds. It also facilitates the drainage of rainwater between your artificial grass and the ground. See our guide to installation on soft ground.
Use : Small area on soft ground
Composition : Geotextile 1m x 3m + 4 staples
Grammage : 120g/m².