Service, our profession
Secure ordering
With a stock of more than 6000 rolls and more than 5000 deliveries every year, 100% of Exelgreen's orders go through without a hitch. Whatever the number of metres required and the time of the year, Exelgreen offers the same highly reliable level of service.
Open-ended merchandising
Being open-ended, Exelgreen offers its customers a catalogue of layout possibilities to address every shop configuration, and a choice of pre-cut or shop-cutting service packaging choices.
With the backing of more than 10 years' experience, our merchandising embodies a real turnkey offer including displays, boxes, POP information, etc.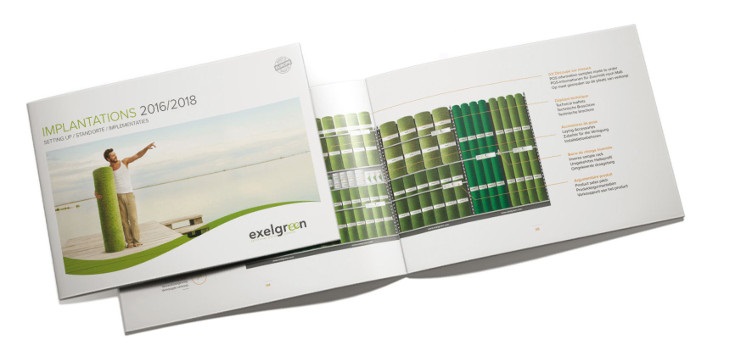 Economic service
Exelgreen applies a single tariff per m², whatever the size (precuts, rolls or cut to order items), without any charge for cutting to order. In addition, with free shipping to the store, you are able to
purchase quantities closely matching your need, and limit your storage expenses.