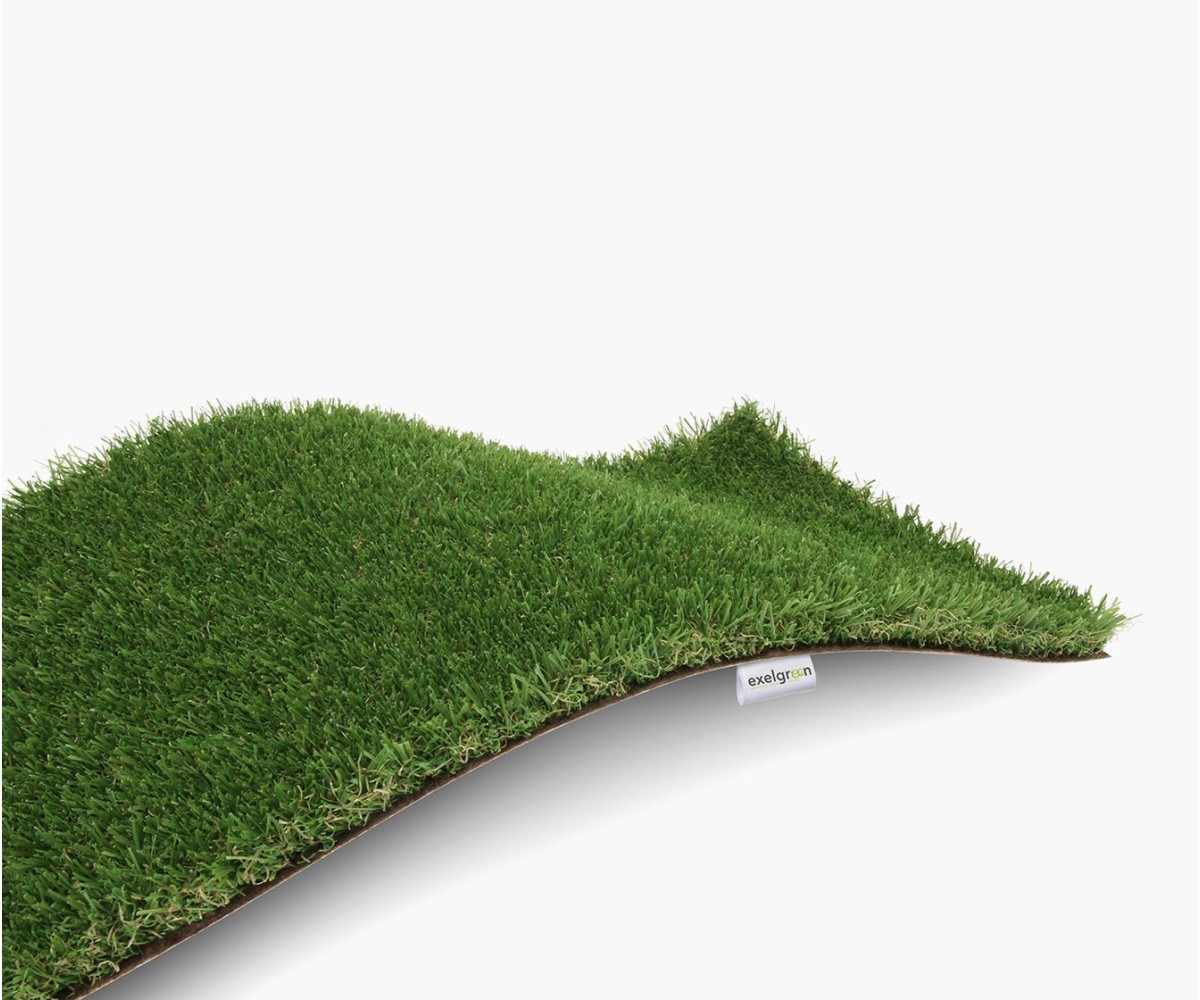  
Real C 3D - 25 mm
Guaranteed 10 years and incorporating 3D technology designed by Exelgreen, the artificial grass Real C 3D 25mm puts forward a realism and resistance to any test. Its light green rendering will imitate perfectly the young shoots of a natural lawn.
Softness

Résilience

Comfort

Garantie
Product customization
Don't forget to save your customization to be able to add to cart

Samples available

Besoin d'un conseil personnalisé ?
Qualifier mon projet

COMPAREZ LES DIFFÉRENTS MODÈLES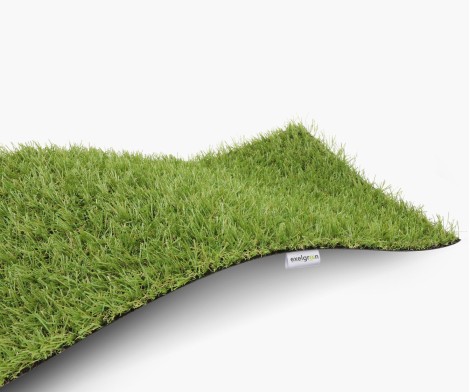 Park - 20 mm
9.95 - 9.95 €9.95 sqm
---
20 mm
de haut
---
9.5/20
Note Globale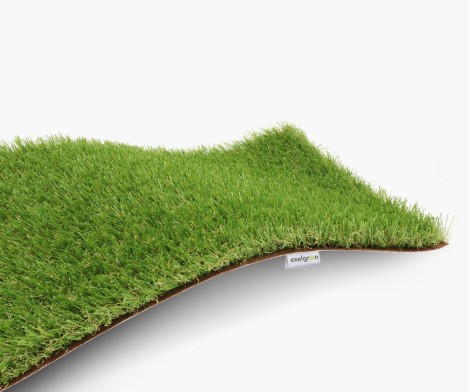 Campus - 25 mm
15.95 - 15.95 €15.95 sqm
---
25 mm
de haut
---
12/20
Note Globale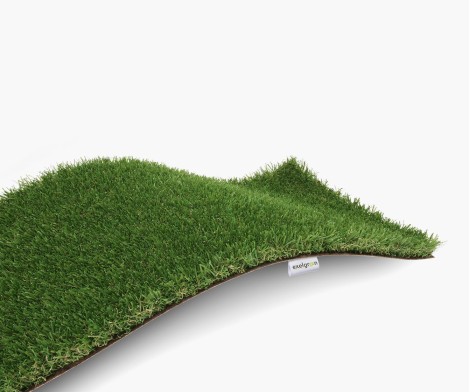 Real C 3D - 25 mm
24.95 - 24.95 €24.95 sqm
---
25 mm
de haut
---
14/20
Note Globale
DESCRIPTION
DURABLE & SOFT
Imagine short spring grass that is an incredibly bright green. The Real C 3D 25 mm artificial grass was especially developed to recreate the unique feel of fresh grass in your garden thanks to the 3D structure consisting of three different blades. One of them is C-shaped, giving the grass resistance and resilience. Exelgreen offers you a 10-year warranty - the pledge of its durability.
Imagine short spring grass that is an incredibly bright green. The Real C 3D 25 mm artificial grass was especially developed to recreate the unique feel of fresh grass in your garden thanks to the 3D structure consisting of three different blades. One of them is C-shaped, giving the grass resistance and resilience. Exelgreen offers you a 10-year warranty - the pledge of its durability." />
Produit
Warranty (duration)

10

REACH compliance

Yes

Softness (score)

2.5/5

Résilience (score)

3.5/5

Comfort (score)

3/5
Fils
Top yarn structure

Fil 3D realc

Top yarn composition

PE

Top yarn colours

Emerald green and dark green

Top yarn Dtex

7700

Curly yarn composition

PP

Curly yarn colour

Green and beige

Curly yarn Dtex

2500
Construction
Pile height (+/-10%)

25 mm

Gauge (inches)

3/8"

Number of points (+/-10%)

18 / 10 cm

Stitches (+/- 10 %)

18900 / m²

Pile weight (+/-10%)

1143 g / m²

Total weight: (gr/m2)

2300 g / m²
Finition
First backing

PP (x2)

First backing colors

Brown

Secondary backing

Latex

Coating colors

Brown

Roll WIdth (+/-2 cm)

1 m / 2 m / 3 m / 4m

Roll length (m)

1 to 30 m
Test D'Usage
Pile anchorage (ISO 4919)

> 30 newton

Water permeability (EN 12616)

> 1 000 mm/h

Dimensional stability (EN 13746)

< 0.6 %

Warmte-impact (FIFA - Méth.14)

Classe 3

Antistatic property (ISO 6356)

< 1.0 kV
Find your accessories according to your project :
Soft surface

Fixation

Jonction

Hard surface

Préparation

Tools
› Is my artificial grass suitable next to a pool ?
All synthetic turf in our collection are chlorine and salt water resistant, making it suitable for use around a pool.

› Does a artificial grass heat up in the sun ?All synthetic turf heats up in the sun. Depending on your location, hot weather may cause the temperature of the surface of the turf to rise slightly. If this happens to you, we recommend that you cool your floor with a cold water spray.

› Does artificial grass drain rainwater ?All our turfs are permeable. The back of the synthetic turf is perforated with holes every 10cm to evacuate water. This permeability allows 60 liters per minute per m², which is the equivalent of a very heavy rain.

› How do I lay my own grass ?You may very well consider installing your synthetic turf yourself, without calling a professional. Browse our different installation guides, on soft ground or hard ground, and then see our full range of accessories to make connections, fix your grass, or maintain it. 

---

› What are our delivery delay ?
The delivery delay is 10 working days from the validation of the order.

› Who will deliver my artificial grass ?
We use two different carriers to deliver our turf :
- TML : For an order with at least one roll with a width greater than or equal to 3 meters, or with a weight greater than 30kg.
- TNT : For an order with each roll of width less than or equal to 3 meters, and with a weight less than 30kg.

› Can the artificial grass be transported upstairs or on my roof terrace?
Our deliveries are all made at the "doorstep", ie they are made at the bottom of your building or at the entrance of your home.

› What packaging do I receive my artificial grass ?
Artificial grass ordered will be shipped and delivered on a roll. The width chosen for your roll will be the span of it, so it will be rolled lengthwise. The longer your roll length, the larger your roll diameter will be.

› Will I be notified in advance of the delivery of my artificial grass ?
Depending on the weight and dimensions of your rolls, you can be notified by phone 24 to 48 hours in advance of the delivery of your grass to set an appointment. This will for example be the case for a roll between 3 and 4 meters, or other dimensions if greater than 30kg.

---

› Top yarn
In polyethylene, it is generally composed of a single yarn, either flat or C-shaped (or other). Our latest innovation, 3D yarn, is a combination of three tall yarns, of different thicknesses, widths and shapes.

› Curly yarn
The curly yarn brings thickness and comfort while ensuring excellent support. It is made of polyethylene or polypropylene depending on the product.

› Backing
It is generally made of a woven fabric of UV stabilized polypropylene. This part serves as a support for the coating of the artificial grass. It can be single or double, ie with a second layer of polypropylene which reinforces the structure.

› Coating
The coating consists of covering the backing in order to fix the artificial grass yarns. The 2 main coating techniques are latex or polyurethane.

› Tuft
Tufting is a technique that aims to make an artificial grass by inserting different types of yarns in parallel and continuously into a canvas or a prefabricated textile support.

› Dtex
Dtex is the abbreviation of Décitex. Tex is the international unit of fineness of textile fibers. It expresses the weight in grams per 1000m of length. This means that 1 tex equals 1g / km. For example, 8000Dtex tells you that the yarn in question weighs 8kg for 10,000 linear meters.

› Gauge
It corresponds to the distance between two rows of stitching. The stitch is worked in horizontal rows, from left to right and is usually expressed in inches (1 inch = 2.54cm). A gauge of 3 / 8th corresponds to a row every 0.95cm.

› Number of points
We measure a stitch line on 10cm, and we see how many points there are in this distance. The more punctures there are, the more material there is.

› Stitches
This number determines the number of stitches per m². A tuft is made up of several strands.

› pull-out resistance
It is indicated in Newtons, it is the unit of measurement of force, which is equivalent to a kilogram meter per square second. At Exelgreen, all the products we sell are above 30N, a guarantee of quality.

› Permeability
The back of the synthetic grass is perforated with holes every 10cm in order to evacuate the water. This permeability allows 60 liters per minute per m² to flow, which is equivalent to very heavy rain.

› Reach Compliance
Reach certification has been compulsory since the entry into force of the European regulation of the same name in 2007. It guarantees that synthetic turf sold in Europe is free of heavy metals.

› Resilience
This is the guarantee of having an artificial grass resistant to trampling. For this, we are working on the characteristics of the yarns and the density.

› Softness
It's the thrill you feel when you step onto the freshly cut grass. Here, its level varies depending on the height of the grass, the profile and the material used for the yarn.

› Comfort
Depending on its density, comfort, sagging and cushioning will be more pleasant with each step.

---

We offer 3 payment methods to place your order:
› Payment by credit card
› Payment by credit card in 3x free of charge
› Payment via Paypal

The collection of CB and 3x free payments is done D+1 after placing the order.

---