Synthetic grass cut to measure
You can't improvise tailor-made cutting!
As a strategic challenge regarding a manufacturer, it means taking risks for the customers. That's a
choice that Exelgreen made already 10 years ago! As a trusted partner for your activity, we make
your efficiency and profitability one of our central concerns.
Our cut to order service is an ideal solution to help you save time and money by minimizing remnants and stocks.
All our artificial grass is available on a cuts to or the basis. Unlike the current market methods, Exelgreen does not cut by hand. Our cuts are straight and clean, thanks to a factory mechanized system. Our packaging is industrial and professional so that your grass can be shipped without a risk!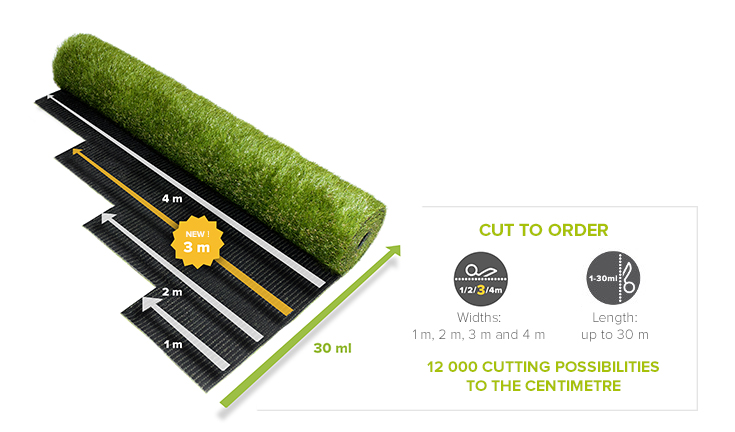 The unique service on the market