Choosing the right artificial grass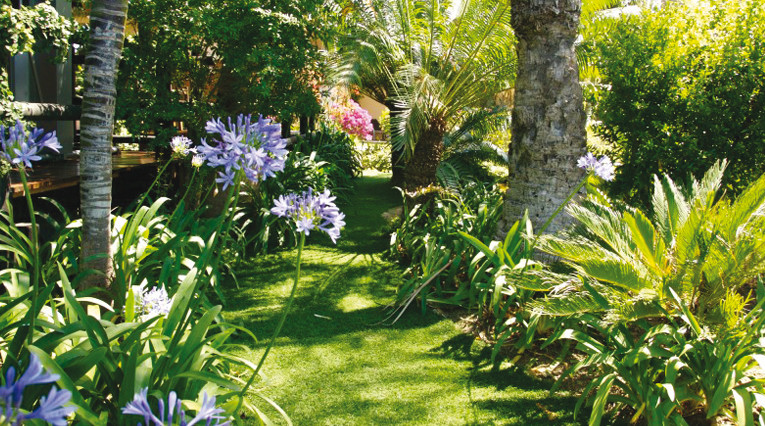 Choice by aesthetics
At first, you might think that there is not much to choose in terms of the aesthetics of artificial grass. Think again! Opting for artificial grass means that you can choose the colour you want. Like many seed plant varieties, there are many shades of green. For a more natural appearance, Exelgreen proposes 4 tones, varying from dark to light. To make the right aesthetic choice, you should consider the shade of the grass in your area, or just think about the decorative aspect you want to give to your landscaping scheme, more or less neutral or impacting.
Choice by technique
To choose the right artificial grass, it is also important not to leave out techniques to the detriment of aesthetics. The composition, and the materials used, define the final quality. Because the artificial grass technique depends on many different properties, Exelgreen proposes a wide range of simple and easily-made choices, based on three different criteria: softness, strength and comfort.
Selection guide
3 SELECTION CRITERIA
SOFTNESS
A soft touch is essential in the imitation of natural grass. It has that "feel good" characteristic associated with landscaped areas. The level varies according to the height of the grass but also depends on the profile and material used for the Jan.
RESILIENCE
The resilience of artificial grass guarantees that your investment will last a long time. It is evaluated according to the yarn, the weight and the coating of the artificial grass.
COMFORT
"Walk-on" comfort is an essential pleasure criterion for the user. This criterion depends on the density used in the design of your artificial grass. The higher the density the greater the agreeable
underfoot damping feel you will get on every step you take.
THE EXELGREEN SELECTION GUIDE
DIAMOND GB 51638












GARDENREAL BB 51638












C REVOLUTION GB 3835












DIAMOND BB 3835












SUPERTOUCH BB 51638












C REVOLUTION BB 3830












DIAMOND GB 5835












GARDENREAL BB 3830












SUPERTOUCH GB 3835












C REVOLUTION GB 3820












SUPERTOUCH GB 3820












Proof via the yarn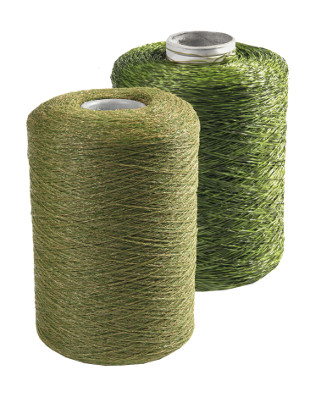 Your lawn design depends on the right yarn!
The yarn is the leading component of artificial grass. It demands high technical capability, in terms of resistance to UV light and abrasion. Exelgreen's know-how enabled it to select the appropriate technology for each yarn, according to performance expectations.
Choice of material
There are 2 main artificial grass yarn materials: polyethylene (PE) and the polypropylene (PP). PE is thought to be softer than PP. It offers high resistance to UV light and temperature variations. With a concern for quality, all our top yarns are of polyethylene (PE) in order to provide optimum softness. All our crimped yarns are of PP for better retracting and hold.
4 types of yarns
The properties of artificial grass vary depending on the type of yarn being used. The richer a collection in terms of the type of yarn, the wider the choice. In the Garden collection, Exelgreen uses up to 4 different yarns to give you a wide choice to fulfil your needs.