Exelgreen is committed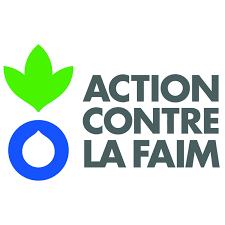 Exelgreen, partner of Challenge Interentreprises Contre la Faim
Since 2012, Exelgreen has supported Challenge Interentreprises Contre la Faim by giving 900 m² of artificial grass to the association. This gift allows the event to take on a new dimension, and contributes to the sucess of the Challenge thanks to the creation of a convivial area in the heart of the Village, dedicated to welcoming the businesses taking part, and their runners.
Exelgreen, a long-term partner
Exelgreen specialises in artificial grass, one of the main advantage of which is water-saving : accordingly, it supports movements which aim to help everyone to have access to adequate amounts of clean, healthy water. This is the commitment which naturally led it to approach Action Contre la Faim, whose fight against hunger pays particular attention to the impact of water, hygiene and health in combating malnutrition. This year, Exelgreen is showing its support and strengthening its commitment to Action Contre la Faim by organising a product-sharing operation in France. From January 1 2014, Exelgreen promises its customers that it will donate 0.10 € to Action Contre la Faim for every square metre of artificial turf it sells. The aim of this operation is to collect as many donations as possible, to contribute to the financing of the Association's programmes in the countries it supports.
Exelgreen and the 2023 Hunger Challenge
To continue supporting the Action contre la Faim cause, Exelgreen has taken part in a number of Challenges against hunger. On June 15, 2023, the 14th edition of the challenge against hunger took place on the Parvis de la Défense in Paris. For this event, Exelgreen provided the equivalent of 1200 m2 of artificial turf to support the association and enable participants to practice their activities. The aim of the challenge ? To raise as many donations as possible, while giving employees the opportunity to discover new sports such as spikeball, zumba and yoga. A moment based on sharing and conviviality that raised €350,000 ! Exelgreen is proud to have contributed to the success of this humanitarian event.