Why choose artificial grass?
Natural look
A real pleasure for the eyes thanks to its ideal look all year round; with our synthetic grass your lawn will look perfectly groomed. It adds to the aesthetics of swimming pools, terraces, planted spaces and other outdoor settings. The realistic looks of the yarns we use imitates natural grass flawlessly.
Maintenance friendly
Weekends spent mowing, weeding and watering are a thing of the past! Thanks to our artificial grass make the most of your free time without having to sacrifice the beauty of your garden.
Long-lasting
While bad weather or dry spells can wreak havoc with natural landscaped areas, artificial grass stays untouched. Whatever the weather, it stays green all year round.
Multitude uses
Unlike natural grass, artificial grass can be laid on every grounds: soil, concrete, sand, etc. It is practical, adapting to every desire for embellishing gardens, terraces, balconies and other spaces too.
Artificial grass cost
Artificial grass is a cost-effective alternative to tiling, pavers and terrace planks and does not generate any additional costs for preparing the support.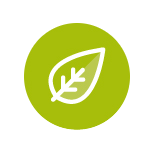 Eco-Friendly

Artificial grass does not consume water, weed-killer or fertilizer. This makes it an interesting  ecological option. Made of 100% recyclable materials, it also helps protect the environment. No more worries about changes in the weather and watering  restrictions.