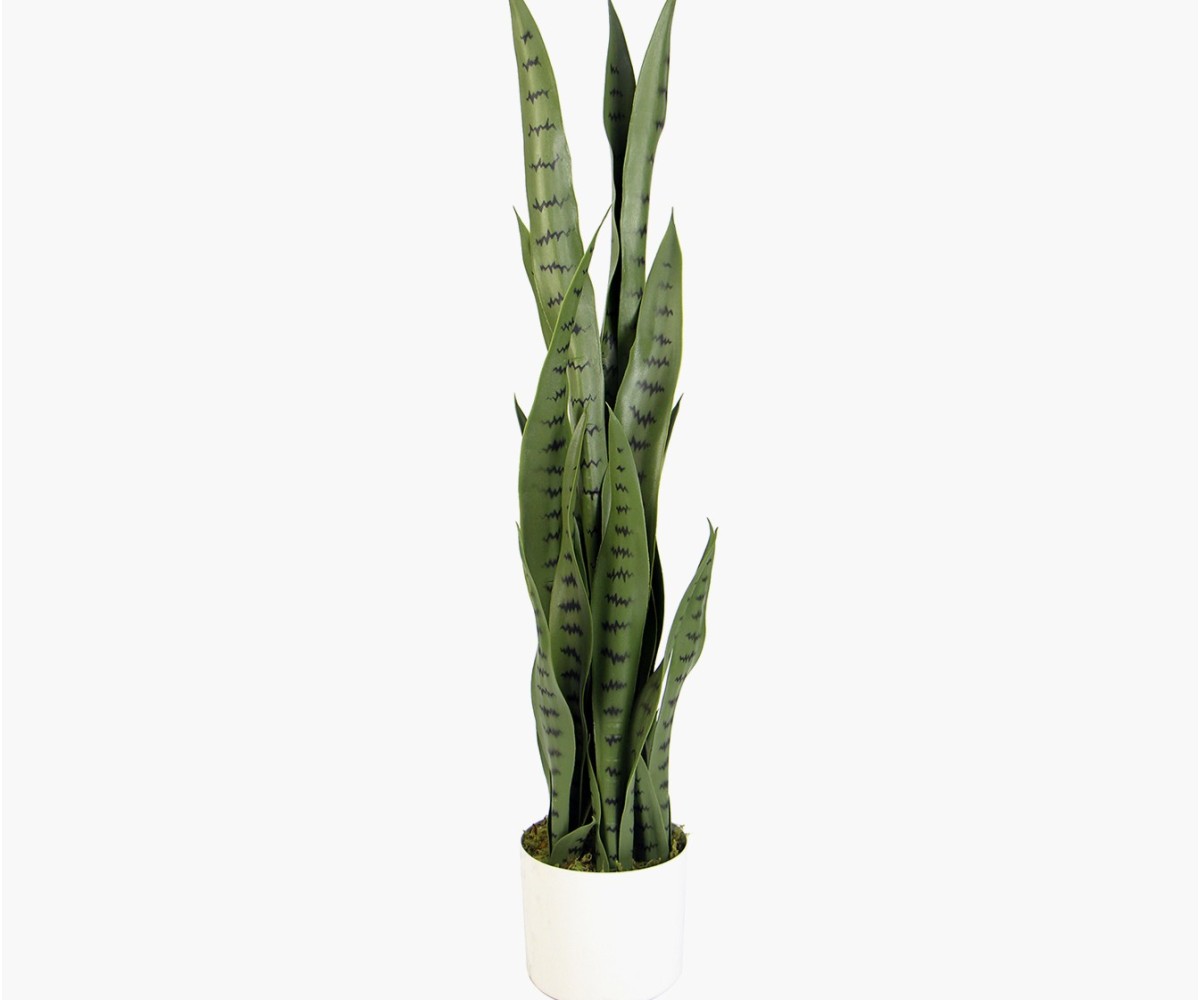  
Sanseviera - 89cm
Requiring no maintenance, the Sanseviera artificial plant will dress your home with sobriety. Its height of 89cm as well as its numerous details will bring to your plant an increased realism which will not pass unnoticed!  
DESCRIPTION
What could be more soothing than this beautiful artificial Sansevieria? With its long green climbing stems and its small details, it will bring a touch of decoration and greenery in the environment you will have chosen for it !
From the top of its 89cm, it will not go unnoticed! No maintenance is necessary, it is the big advantage of an artificial plant.
Produit
Murs - pièce par carton

1

Plantes - Poids

2, 28kg

Plantes - Composition

Plastique

Plantes - Dimensions

89 cm

Plantes - Utilisation

Intérieur
› What are our delivery times?
The delivery time is 5-10 working days from the validation of the order.

› Can my packages be transported to my residence or to my upstairs apartment?
Our deliveries are all made at the "doorstep", ie they are made at the bottom of your building or at the entrance of your home.

› Under what packaging do I receive my green walls or my artificial plants?
Green walls and artificial plants will be shipped in rigid and sturdy cardboard.

› Will I be notified in advance of the delivery?
Depending on the number, weight and dimensions of the items ordered, an appointment will be made by SMS or directly by a phone call to deliver the goods in the best conditions.

---

We offer 3 payment methods to place your order:
› Payment by credit card
› Payment by credit card in 3x free of charge
› Payment via Paypal

The collection of CB and 3x free payments is done D+1 after placing the order.

---