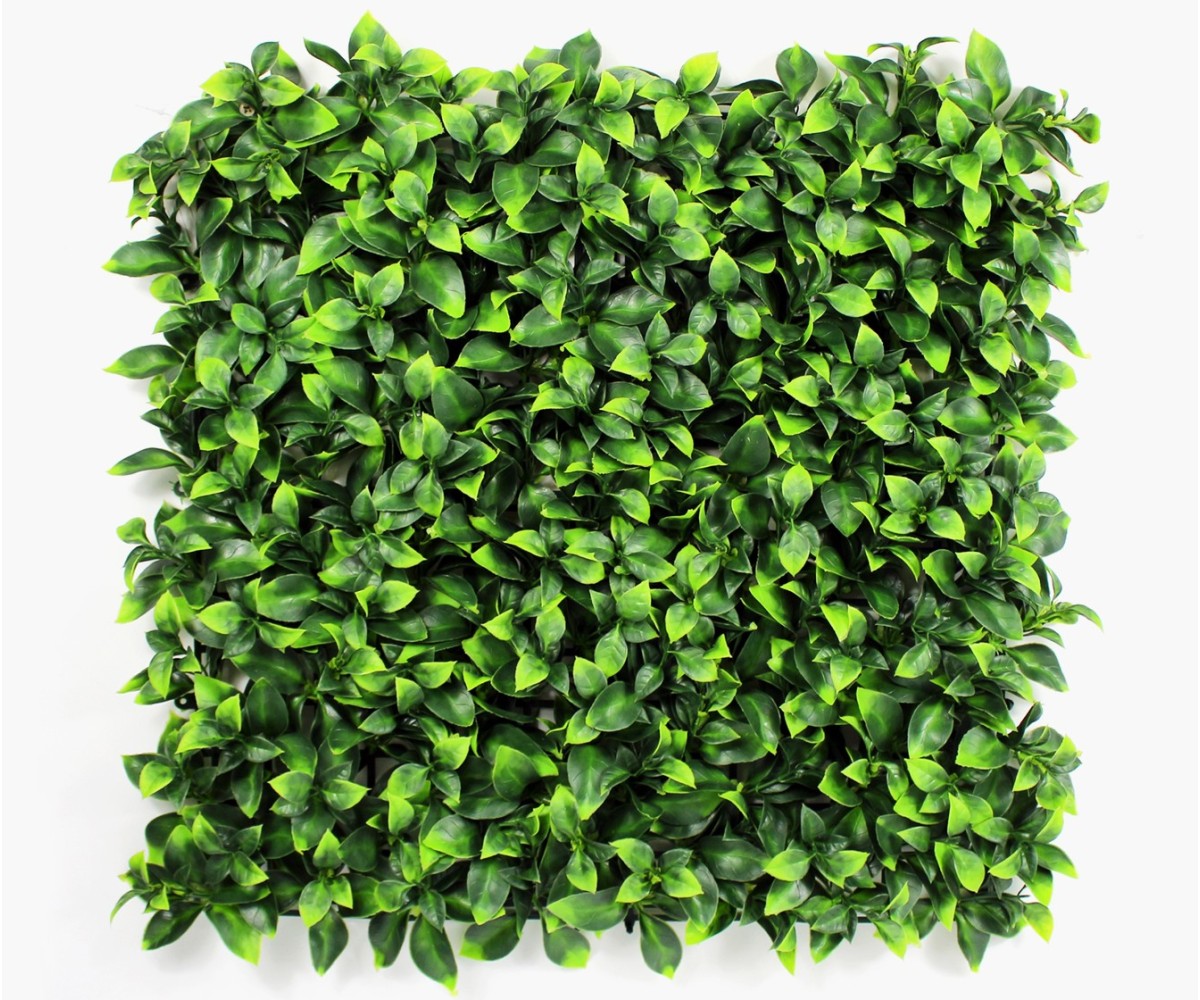  
Fleur d'amour
Bring greenery and modernity to your walls with the Fleur d'amour artificial foliage. Realistic thanks to its two-tone leaves, it will perfectly give volume to your spaces.
DESCRIPTION
Whether indoors or outdoors, the artificial plant wall is a decorative device that will not go unnoticed. At the same time light, simple to install and durable, it will allow you to decorate your environment in a natural and effective way.
The advantage of an artificial plant wall is to have permanently colored plants, which will not suffer from bad weather and require no maintenance.
This model offers a set of dark green oriented leaves with a lightening at the end of the plant, it will allow you to embellish in an effective way one of your outdoor or indoor surfaces.
The model above is proposed in 1m² format, that is 4 pieces of 50cm x 50cm
Produit
Murs - Poids

3kg

Murs - Composition

Polyethylène

Murs - Dimensions

100cm x 100cm

Murs - Nombre de plantes

1

Murs - Garantie UV

5 years

Murs - PV au feu

Non

Murs - pièce par carton

4x50cm

Murs - Inclus

colliers de fixation
Find your accessories according to your project :
› What are our delivery times?
The delivery time is 5-10 working days from the validation of the order.

› Can my packages be transported to my residence or to my upstairs apartment?
Our deliveries are all made at the "doorstep", ie they are made at the bottom of your building or at the entrance of your home.

› Under what packaging do I receive my green walls or my artificial plants?
Green walls and artificial plants will be shipped in rigid and sturdy cardboard.

› Will I be notified in advance of the delivery?
Depending on the number, weight and dimensions of the items ordered, an appointment will be made by SMS or directly by a phone call to deliver the goods in the best conditions.

---

We offer 3 payment methods to place your order:
› Payment by credit card
› Payment by credit card in 3x free of charge
› Payment via Paypal

The collection of CB and 3x free payments is done D+1 after placing the order.

---